Concrete Paths from Multiprint Driveways
The important feature of our service is the bespoke design. Your concrete pathways need to wind their way around your property, suiting the shape of your home and the overall design of your garden. This means that our expert surveyors measure carefully and mark out the design that is individual to your project. So you can rest assured with Multiprint Driveways your project is in safe hands!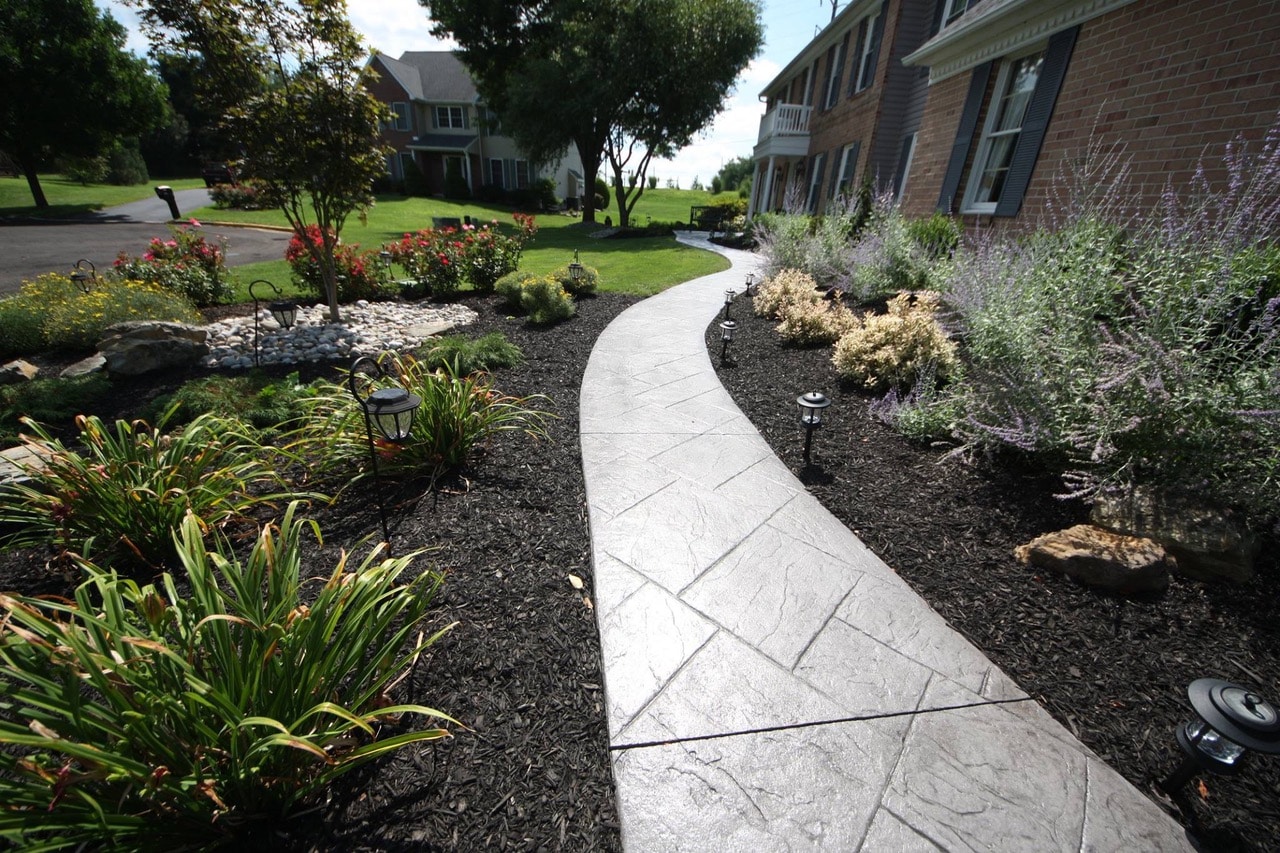 Benefits of a Concrete Imprint Path
Have you heard of imprinted concrete as an alternative surface before? If not, you may not be aware of the many benefits it can provide over traditional paving methods. Let's take a look at some of those advantages below:
Versatile and safe material
Cost-effective option
Unlimited styles and colours to choose from
Custom design work
Easy and quick installation process
Maintenance free after installation takes place
Ultra-durability with no cracking
50+ years life expectancy
Withstands freeze-thaw conditions
Your Design Ideas
Our concrete pathways give you a unique opportunity to create the design you desire. The concrete is laid, then the colour applied and then we imprint your design. It is as simple as that! This means you could have the cobblestones, flagstones or random stones design you desire for your pathways. You could choose deep red or slate grey or a demure charcoal. The options are almost limitless!
Our Guarantee for Your Peace of Mind
As we never use contractors, we guarantee that the installation of your pathway will be to the highest standard. We will dig down to the soil base and remove the old pathway. With new compact foundations, your concrete pathway will meet these high-standards well into the future. We are so certain of the quality of your design and installation, we offer all our customers a five-year guarantee.
Your Concrete Path from Multiprint Driveways
We work throughout Kent and South-East London, from Bexleyheath through to Sidcup. So if you live in or around these areas, please do not hesitate to get in touch. We look forward to designing and installing your perfect pathway soon!
Contact us today to book your surveyor's appointment or request our free brochure now!