Experienced Driveway and Patio Specialists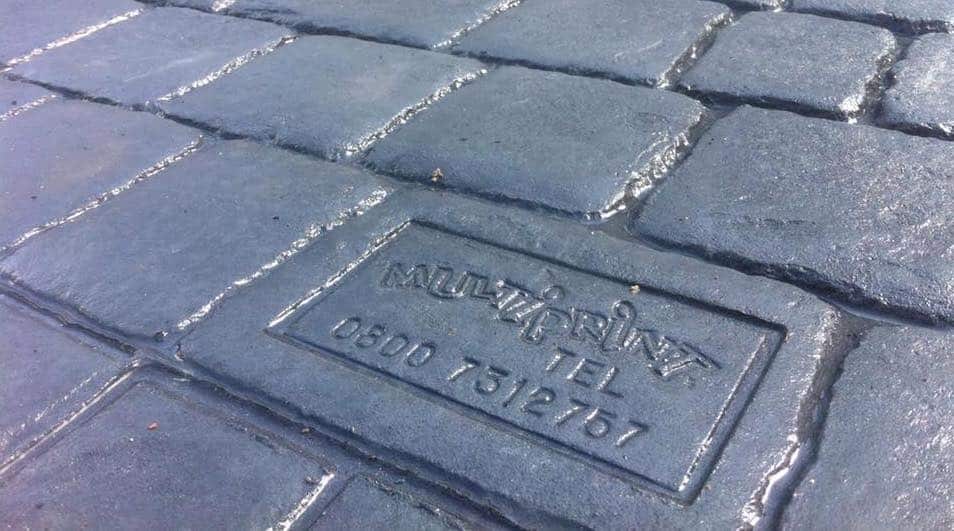 Established in 1990, we have since gone on to amass serious amounts of experience in the driveway, patio and pathway installation trade. We pride ourselves on installing more driveways and patios than any other company in the local area. This is why the team here are Multiprint Driveways and Patios are so committed and driven to providing the best-quality driveway, patio and pathway solutions possible.
Multiprint Driveways Installations
Our installation process starts with the full excavation of your old driveway, followed by laying a new sub-base foundation. This is then compacted prior to the installation of ready mixed concrete. Our concrete is fibre-reinforced and is laid at a depth between 4 and 5 inches thick. Your chosen colour is then applied to the surface prior to printing.
Imprinted Concrete
We then imprint the pattern of your choice onto the surface of your freshly poured concrete, creating a stunning authentic appearance. The image it provides is almost exactly the same as the image supplied by cobblestones, flagstones and random stones too. Once the installation has fully cured, the area is either left with a matt appearance or sealed for a sheen/gloss finish. This will offer added protection against oil and diesel stains.
How Do You Get Started?
When you treat yourself to a new Multiprint driveway or patio, we will require a 10% deposit to hold your start date. A second payment of £1000 will be required at the end of day one, leaving the final payment resting until your new driveway has been installed. So the payment structure is just as easy as the installation process itself! It's as Easy as That!
A Multiprint driveway, I am sure you will agree, will enhance your property give you an almost maintenance-free area to enjoy. It really as is easy as it sounds – especially for our team of trained and professional installation specialists.
Learn from the Experienced!
We aim to give you and your family a new driveway, patio or pathway to enjoy for many years to come. Contact the team for more information or request a free brochure for a closer look.