Showing You How to Make Concrete Slip Resistant
Concrete allows Multiprint Driveways to give you flexibility of design and shape. Concrete can become slippery when wet. This means it is important that concrete driveways or concrete patios are treated appropriately with an anti-slip coating.
We are concrete specialists and we apply such an anti-slip coating as part of our finishing procedures. Our maintenance kit also comes with an additive that can maintain the anti-slip surface of your driveway and patio.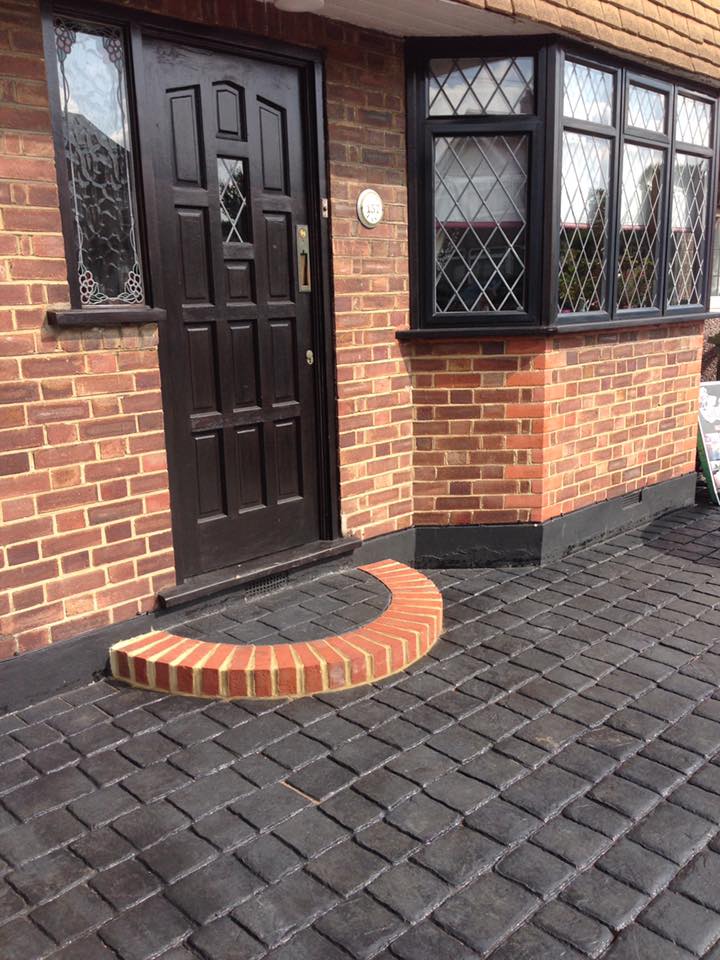 Benefits of Non-Slip Surfaces
A non-slip driveway will save money on litigation for places of work
Reduce the likelihood of you slipping or falling
Reduced amount of accidents is better for your well-being
Meets all floor regulations
Safe, happy and productive environment at work
Safe, happy and comfortable exterior at home
Benefits last for up to 5 years
No added disruption or large amount of time added on to existing installation process
Suitable for a Range of Applications
Our non-slip surface solutions are suitable for almost all work areas. This includes your:
Offices
Stairs
Entrances and Exits
Factory Floors
Walking Paths
Workshops
Clubs
Kitchens, Bathrooms and Changing Rooms
Canteens and Restaurants
Car Parks
We can even make the stairs of your swimming pool anti-slip too! Which is really handy to have for obvious reasons! We have solution not only for all of your slippery tiled surfaces, but for concrete, vinyl, wooden, metallic and acrylic ones as well.
When you are dealing with your local Floor Safety Representative, you are actually dealing with not a single person or company, but a member of the Global Floor Safety Network. This spans across continents and is growing on a daily basis.
Get in Touch with Multiprint Driveways
Would you like some more information on our anti-slip coatings here at Multiprint Driveways and Patios? If you are interested in our concrete driveways, patios and pathways just give us a quick call! Our friendly and approachable team of specialists are more than happy to handle your request or answer any enquiries you may have.
Contact us to book your surveyor's appointment or request our brochure today.