Our Guarantee to Our Customers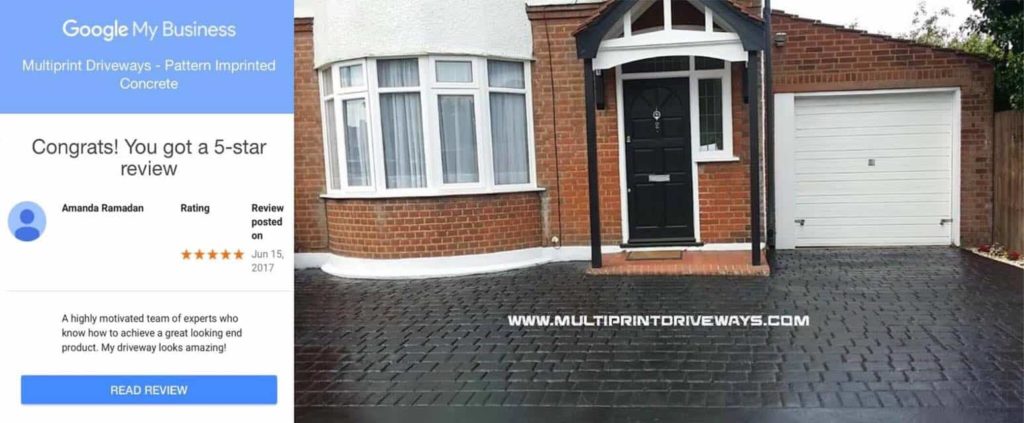 Multiprint Driveways and Patios have a reputation of excellence, with the highest standard of materials and craftsmanship available to you today. We are so proud of the service we provide that we guarantee all materials and workmanship to stay in place for many years.
So confident in fact, we will guarantee our work and our materials for five years! This means complete satisfaction and premium quality for half a decade! You won't be disappointed!
What Does This Guarantee Mean?
Our concrete driveways, concrete patios and concrete pathways will last beyond five years. In the unlikely event that you are dissatisfied with the quality of installation then contact the Multiprint Driveways and Patios customer helpline on the free phone number – 0800 731 2757.
Terms and Conditions
The guarantee covers our materials and our workmanship. The guarantee does not cover against surface sealant wearing. We advise our customers to reseal the surface every two or three years, depending on how often you use your driveway, patio or pathway. No matter how good the installation process is, the surface will naturally need resealing as do all other driveways.
This guarantee does not cover against hairline fractures or cracks that may occur after installation either. This is because these cracks can be caused by ground movement or accidental human damage. This will not be the fault of our installation process or the choice of our materials.
Our guarantee also does not cover against salt damage in winter months. All customers are advised not to use salt on any part of their installation at any point in time whatsoever.
Complete Customer Satisfaction
We guarantee that our driveways, patios and pathways will withstand use over five years! This doesn't matter how often you use your driveway or park a car upon it either. The materials used will maintain the high-quality look right from the start and enhance your property's value.
Contact Multiprint Driveways & Patios Now!
Contact us today to book your surveyor's appointment. Alternatively, you can request a free brochure to see exactly what we have to offer. Contact us now!