The Multiprint Approach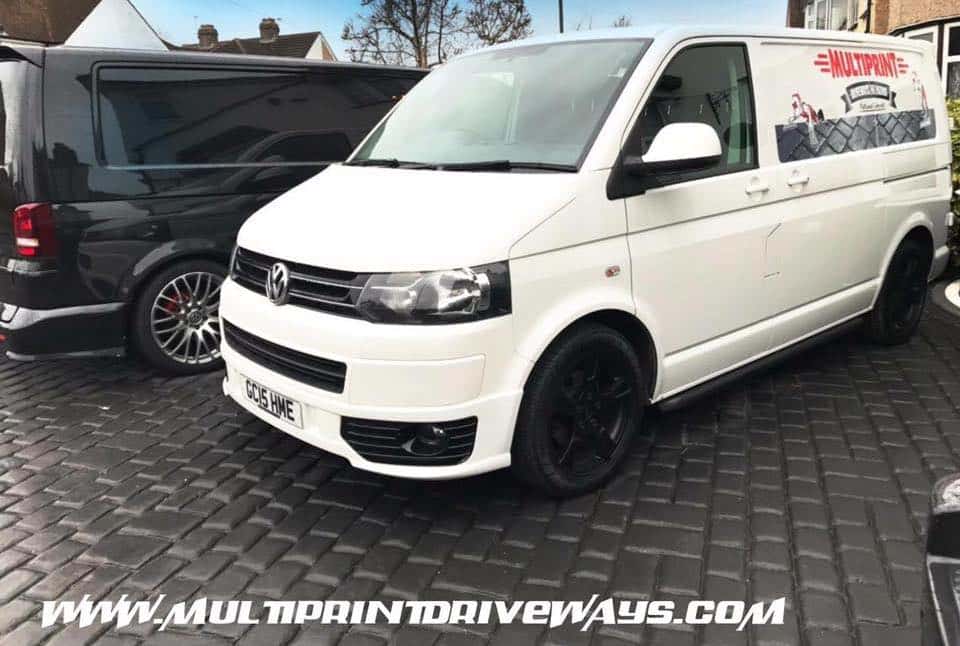 Your driveway, pathways and patios are the first impression visitors will gain of your house. So in this respect, quality definitely matters! Our concrete driveways are laid using premium-quality material and quality techniques. Your Multiprint driveways product will enhance your property and give you an area that is almost maintenance free.
The Selection Process
You will begin the process of redesign with one of our expert surveyors. Together, you will agree a pattern and the finish you would like to your product to have. Our surveyor will show you a range of driveway ideas or patio ideas, to help you select the design you love.
They will measure the area carefully and talk to you in detail about your ideas and the feature you wish to incorporate. Only once you have designed your perfect driveway or patio will we offer you a no-obligation quotation for your approval.
The Installation Process
Whether in Sidcup, Bexley or Dartford; our technicians will arrive promptly and be ready to answer all of your questions. Installation will begin with the full excavation of your old driveway. We dig down to the soil base beneath so we can lay a new sub-base foundation. Your concrete pathways or patios will begin the same way, from scratch, as if this is the first path or patio to be laid.
It is important that your new driveway or patio has a solid base, to avoid cracking or subsidence. The sub-base foundation is compacted and then up to 5 inches of concreate is laid. It is then that your chosen colour is applied, before your chosen print is applied to the surface.
Once your chosen Multiprint driveways print or patio print has been applied, the installation is left to cure. Then, depending on your selection, your driveway will be left matt or sealed with a sheen or gloss finish. This finish will give your driveway added protection against oil or diesel stains.
Secure Your Multiprint Driveway or Patio
Upon selection of your product from our range of concrete driveways and concrete patios, you will be asked to pay a 10% deposit to secure your installation date. Your technicians will work for a day on your driveway or patio and then will ask you to make a further payment. Once the installation is complete, you will be asked for the final payment.
Interested? Begin this simple process today.