Property Enhancing Concrete Driveways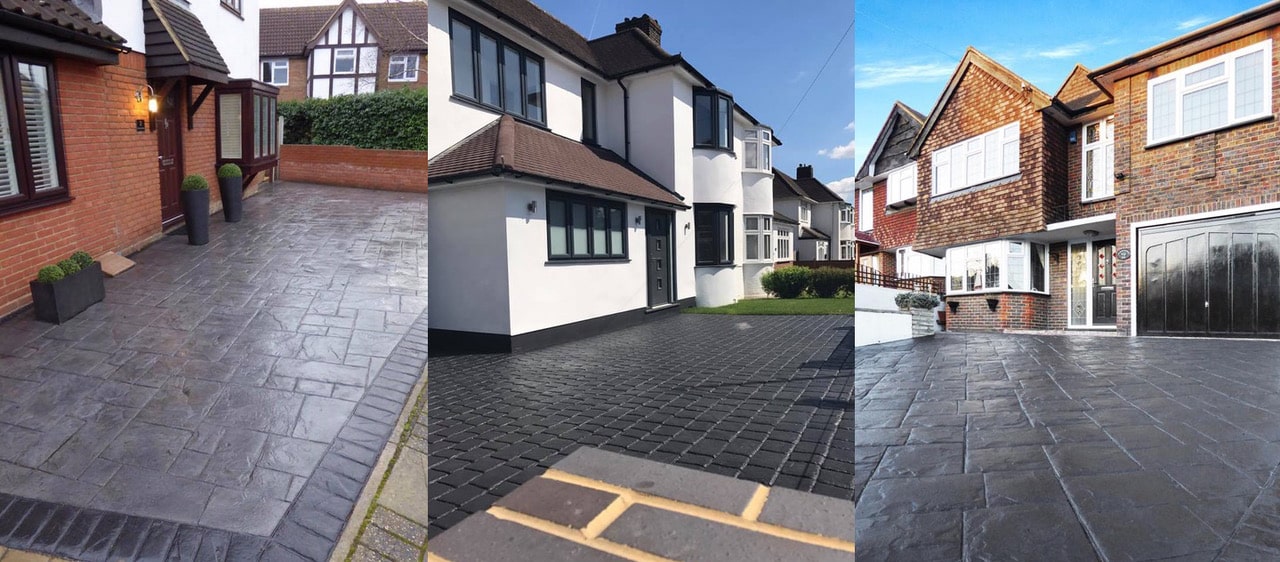 Your driveway enhances your property. South-East London is an area of competitive house prices and high demand. Make your property the most desirable on your row by making your concrete driveway or pathway distinctive and stylish! Concrete driveways are a fantastic way of adding aesthetic appeal and value to your property, whilst also ensuring you stand out from the crowd!
Why Do We Have Such a Wide Choice of Styles?
Houses come in many shapes and styles. You could live in a contemporary design with startling modern architecture, or in a tradition arts-and-crafts property. The driveway you choose in Bromley may be out of place in Welling. You need a design that enhances the qualities of your home and your local area.
Our experienced surveyors will be able to create a design for you. This design will be visually stunning, hardwearing and with low maintenance values. It will be the perfect introduction to your home!
How Can We Offer Such Variety of Design?
We offer concrete driveways, concrete pathways and concrete patios. This means that the design you choose and the finish you select will be added to the concrete once it is laid. This means you can add any colour and any print. You can also leave it finished to a matt effect, or finish with high gloss for a wonderful sheen.
You could select:
Flagstones in plum and charcoal
Bideford buff or platinum grey and charcoal
Basket Weave in deep red and charcoal
A circle feature in Tudor brown and mahogany
Herringbone in platinum grey and charcoal
Cobblestones in slate grey or charcoal
This represents just a small snap-shot of the options available to you here at Multiprint Driveways and Patios. This range of options and ideas mean you can find your perfect colour and print design. We will work with you to design the driveway and select the finish that suits your home and your budget best.
Concrete Driveways from Multiprint Driveways
Contact us today to book your surveyor's appointment. Request our brochure now to get the ball rolling! You could be on your way to obtaining the perfect driveway in next-to-no-time at all!